Dessert lovers come in all shapes and sizes, and the truth is, nobody can resist a freshly baked, succulent, moist cake or cupcake or what-have-you. If you're one of the millions of people who now regularly hold poker nights at home and just so happen to be a talented home cook, your friends have probably come to expect the occasional homemade treat from you.
Want to make those homemade goodies extra special? Why not make them perfect for the occasion? With the help of some fondant, it's easy to create custom decorations for every party or celebration. Here are some of the best uses of fondant for poker or bingo parties: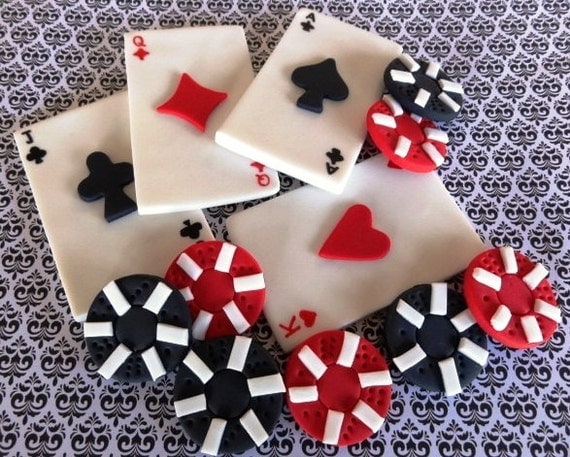 Planning a poker party? These delightfully simple set of poker cupcake toppers from TopCakeDecors are a great place to start. They're completely edible and easy to pull off with some knifework.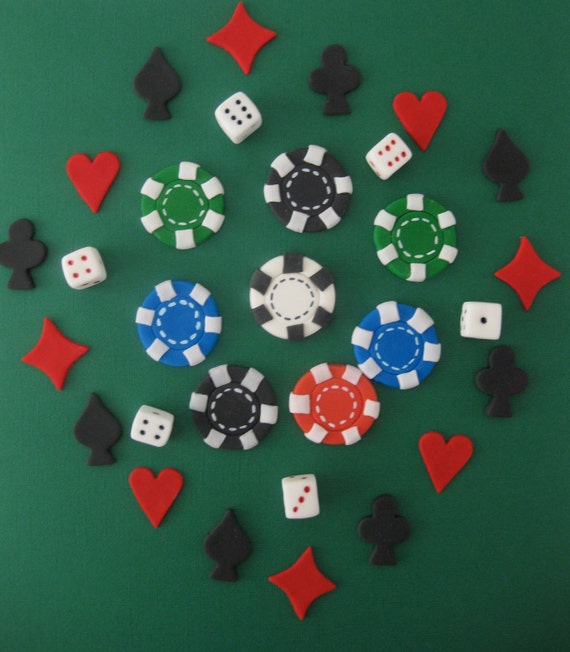 Just a tad bit more complicated, chescreative's own set of edible poker chips and dice involve more painting and careful positioning of fondant, but it's actually not too hard considering you only use a few colors.
Don't be ashamed – it's alright to love bingo. In fact, bingo aggregate site Free Bingo Hunter has catalogued hundreds of online bingo sites in the UK alone, so the game must be pretty popular, right? If you're going to play bingo with your friends, you'd best bake this great bingo cake for them. Bingo cards are some of the easiest designs to make.
And last but definitely not the least, the Better Baking Bible's yummy triple chocolate peanut buttercream cupcakes with bingo toppers are sure to inspire. The only thing you might struggle with when making these toppers is how to draw those numbers on the cards and bingo balls, but they're lovely to look at and sure to be the highlight of your party.
Photo Credits (Flickr CC): Birthday Cake by jurvetson/Poker Cake Toppers by TopCakeDecors/ Poker Cake by chescreative/Bingo Cupcakes by Better Baking Bible